(*This article is mainly aimed at companies in Japan, but can also be used as a reference for any companies doing export (including to Japan).)
In this article, we would like to inform you of research and practical points for food standards regarding mainly additives, food labeling among other topics for exports from Japan. (Content partly edited from a lecture given at the Food Safety Symposium(Aiming at food export promotion measures and compliance with foreign acts and regulations in food export)held in Tokyo on March 9, 2023)
Procedures of research for the standards of a target country
At the time of research, it is a good idea to start by grasping a systematic overview of the target country. You can do your own research, use a tool, or ask an outside party to do it for you. If you are new to research tasks, one of our suggestions is to search "Import Regulations" in GAIN(USDA) to see if they have the information you need.
Before you begin your research, you need to organize your research categories as shown below. Take Japanese regulations as an example. Review an overview of the standards primarily from the following perspectives: Note that rules are not always consolidated into one set of rules, so check for other related rules.
A. What are the regulations that set food standards (definitions and requirements)? (Enforcement Regulation of Food Sanitation Act (e.g. for bacteria), Pesticide residues, etc.)
B. What regulations establish the use of additives (Designated additives (by the Minister of Health, Labor and Welfare), Existing additives (with a long history of eating and use in Japan and approved for use), Standards for Use of Food Additives, etc.)
C. What regulations establish labeling standards (Food Labeling Standards)
As you search the details of each regulation, you will find various types of documents, such as acts, standards, and notices. First, check if your target country has its "Guide for Businesses"(Food standards/additives, Food labeling) and check its reference information for the regulations on which it is based. Some non-English speaking countries only provide an overview without detailed information in English, so it is important to check the local language version afterwards.
(If you are familiar with research tasks in English, you may find it helpful to use tools such as gComply (The global database of regulatory standards)).
Understand the relationship with surrounding standards
In the research of the standards for use of additives, you may encounter many cases such as "stipulated as an additive in some countries but not in Japan" and vice versa (e.g. flavorings are treated as additives (Japan)). There are also cases where the definitions of functions such as processing aids are the same between some countries, but some of these countries have a restriction for use of the additives with such functions and the others don't.  In other cases, in some countries, some additives listed with their standards for use even have further standards depending on their intended use.
Since the standards for use of additives and labeling standards vary depending on the food category, it is necessary to confirm these with special attention to their relationship. For example, regulations on the uses/ amounts of additives that can be allowed are all listed in the "standards for use of additives" regulation in one country, while in another country they may also be listed in surrounding regulations such as "food standards" (e.g. use of preservatives for foods packed in containers and sterilized by pressurization and heating (Japan)) or labeling standards (use of preservatives in tomato juice (Japan)).

When researching standards, especially if you find a document in a table form (e.g. the standards for use of additives), it is important to check if there are other standards as well. In some cases, labeling regulations also require research of their notification/permission systems and advertising regulations. In addition to labeling, checks about a wide variety of other regulations are required, including safety regulations and standards/regulations for containers and packaging (food contact materials).
Practical issues
Furthermore, even after identifying these rules and documents that need to be confirmed, you may encounter various issues in practice, such as
– Difficulty to judge some ingredients that do not fall under additives because there is little information available
– Difficulty to confirm if the translation is appropriate for words without terminology standards
– Some cases where not enough information has been found to confirm the standards for use
– Difficulty to predefine information required for labeling
As the number of target countries and the number of food products increase, it becomes difficult to collect and organize necessary information in advance. The challenge is to find the "right balance" of how much research to do, whether to collect all the information or only the information you need depending on your company's situation.
Related Service
Research Services on Ingredients & Food Labeling -For the Japanese Market-
We verify the conformity of ingredients and additives with the standards for use in Japan based on specifications such as formulation lists. We also verify the conformity of the proposed labeling of ingredient names, nutrients, etc. with the labeling standards based on specifications such as formulation lists.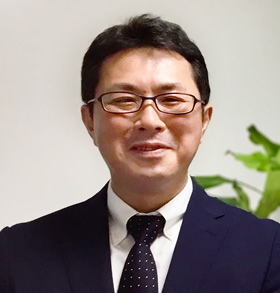 Label bank Co., Ltd. CEO (Founder)
Born in Japan. Working on solving various issues related to food labeling operations. Also regularly gives lectures for various organizations in Japan.
Co-author of 'Latest edition: Guide book Food Labeling Law and related business practical points – from scratch (Japanese version only)' (DAI-ICHI HOKI CO., LTD/2019).