About Us
Company Information
Greetings from the Representative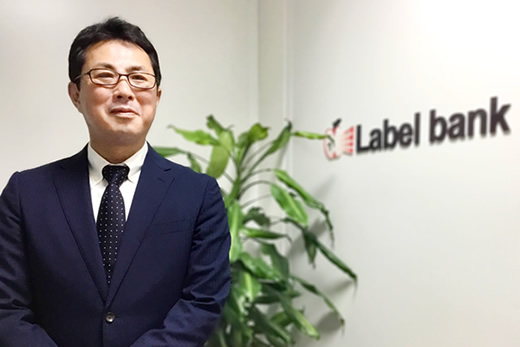 More than a hundred years have passed since humanity came to be able to obtain food at any time thanks to technological advances in processing and distribution.
Since then, many systems to secure food safety have been established and we can now eat many foods with peace of mind.
In recent times however, while the concerns about safety became less prevalent (but still relevant) the general public interest and tastes in food became increasingly diverse, and a wide variety of food products have been created using new technologies in many parts of the world.
Accordingly, the labeling of such various products has become more complex, in terms of what ingredients are used and what substances are contained.
As a result, it has nowadays become more difficult to keep track of whether the labeling is appropriate or not.
Tackling with the simplification of labeling for food products is the starting point of our work, and we aim to make food labeling accessible to everyone, both for consumers and business operators.
Through our work, we hope to contribute to a society in which people can choose foods with higher quality and according to their tastes, based upon informed choices.
CEO Hiroyuki Kawai
Company Overview
Company name
Label bank Co., Ltd.
Addresses

Head office
Shin Osaka Rose Building 6F, 5-12-8 Nishinakajima, Yodogawa-ku, Osaka - Japan ≫ Access
TEL: +81-6-6838-7090 FAX: +81-6-6838-7091

Tokyo office
ATELIER YOURS Ogawamachi 6F, 1-10-2 Kanda-Ogawamachi, Chiyoda-ku, Tokyo - Japan ≫ Access
TEL: +81-3-6260-9540 FAX: +81-3-6260-9541

Representative
CEO Hiroyuki Kawai
Establishment
September 2003
Capital
3,000,000 Yen
Our business
- Feasibility study based on food product specifications (ingredients and additives checking, etc.) and English/Japanese translation and transcription of specifications and other related documents
- Verifications and translation of food labels (checking and development of food labels, etc.)
- Database management for search system of laws and regulations on foods and additives
URL
https://label-bank.com
Business Connection
Food industry all kinds of makers (Foods, Sweets, Alcohols/drinks, Pharmaceuticals, Supplements), Trade companies, Food importers, International food makers, National and international Inspection agencies, Retailers, Mail-order businesses, Information processing system businesses, Designers and Printers, Public offices, and more.
Cooperating bank
Sumitomo Mitsui Banking Corporation, Shinosaka branch
Kansai Mirai Bank, Limited, Juso branch